Your nonprofit's executive director just notified the board that they will leave the organization. How do you know if you should hire an interim executive director? Here are some signs that an interim ED could be the right fit for your nonprofit.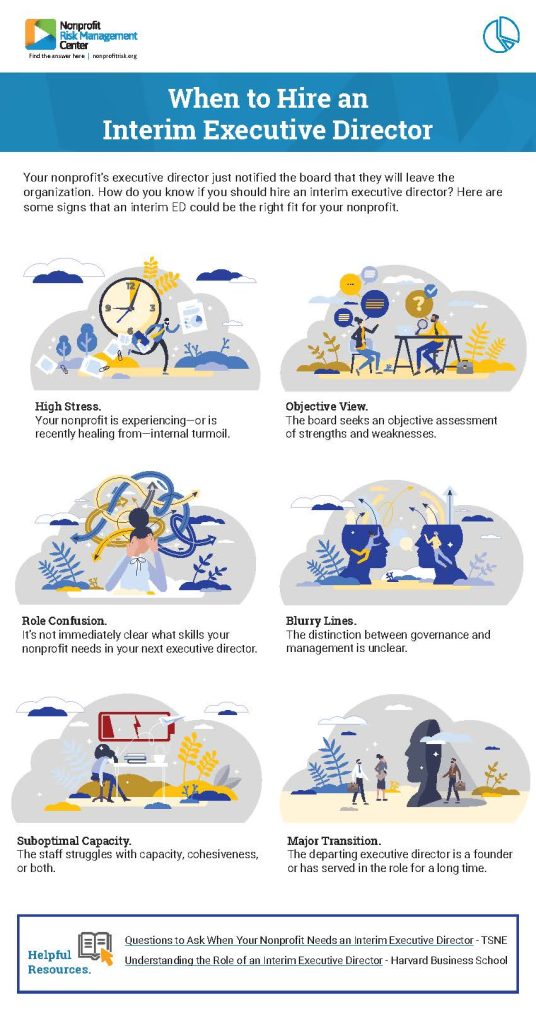 High Stress
Your nonprofit is experiencing—or is recently healing from—internal turmoil.
Role Confusion
It's not immediately clear what skills your nonprofit most needs in your next executive director.
Suboptimal Capacity
The staff struggles with capacity, cohesiveness, or both.
Objective View
The board seeks an objective assessment of strengths and weaknesses.
Blurry Lines
The distinction between governance and management is unclear.
Major Transition
The departing executive director is a founder or has served in the role for a long time
Resources